AdapDesk Foldable Laptop Table
A portable desk designed for the need to comfortably use laptops in bed, couch, floor, and more.
A portable desk designed for the growing need to comfortably use a laptop or device in bed, couch, floor, and much more.
"On the way home, I'd often picture myself using my laptop comfortably and with no limits. But shortly after every time I'd try it, I'd realize something was missing from my picture. The desk, the couch, the bed; I couldn't get quite cozy with any of these.
I looked for solutions on the internet, and I tried everything I could find.
It turned out there were many products that seemed to fit the bill, but when tested they fell flat. Some were solid but not comfortable. There were light and portable ones, but they weren't reliable and durable. There were many products that had characteristics I was looking for; none of them had them all, in one system.
So… my team and I took it upon ourselves and designed one from the ground up."
~ Gus, Head Designer of AdapDesk
Feature
AdapDesk unit weighs 5 lbs (2.26 kg).
AdapDesk+ unit weighs 5.5 lbs (2.49 kg).
Mouse Pad Holder weighs 0.5 lbs (0.23 kg).
Cup Holder weighs 0.3 pounds (0.14 kg).
Made from high quality furniture grade calibrated maple ply wood with a hardened tough finish.
Scratch resistant work surfaces for years of use without wear.
Here's what we've got: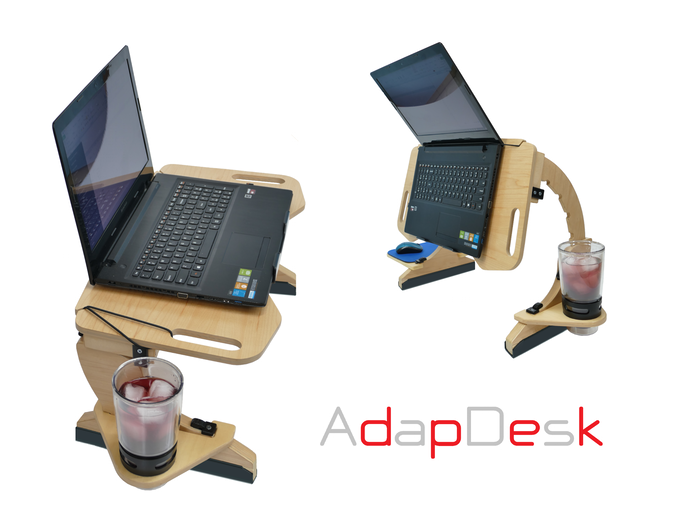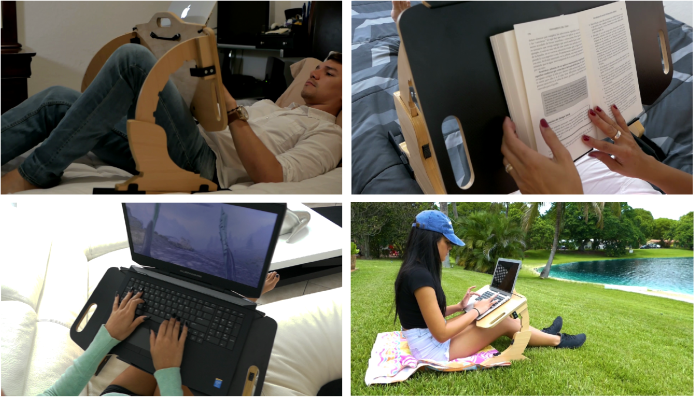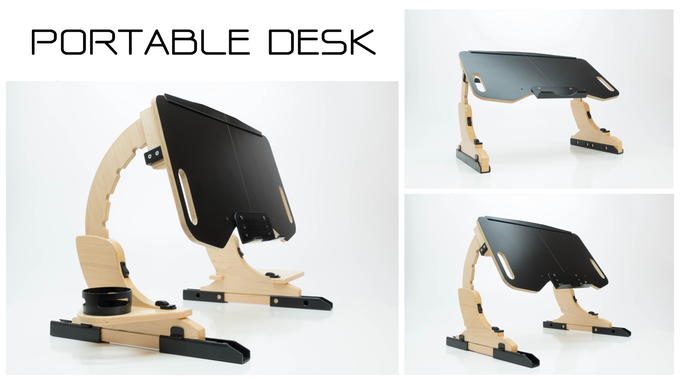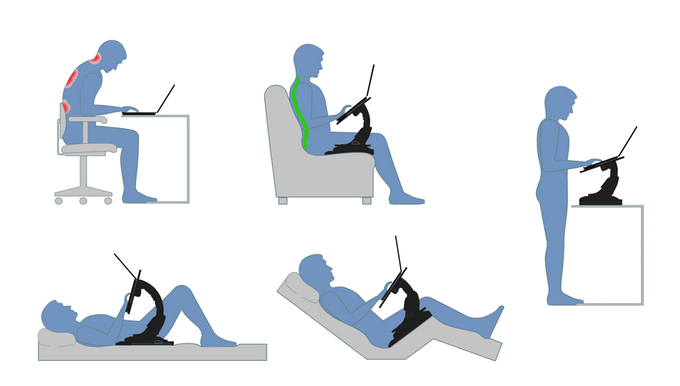 AdapDesk is not just a portable laptop desk that you can use in comfort.
It's a complete system that lets you use your laptop to it's fullest potential. Doesn't matter what you're using it for, you can do so with all your peripherals connected, a mouse of your choice and while having a drink.